KEY FEATURES
Concept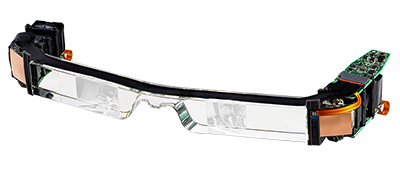 Optical Engine Module for binocular see-through smart glasses
High image quality based on Epson Si-OLED Technology
Embedded display control circuit and motion sensor to simplify product development
Extension port to add auxiliary functionality to your smart glass design
Combine with the VO-IF40 option for a USB Type-C interface
Compact optical platform
Epson's optical technology enables high quality digital image.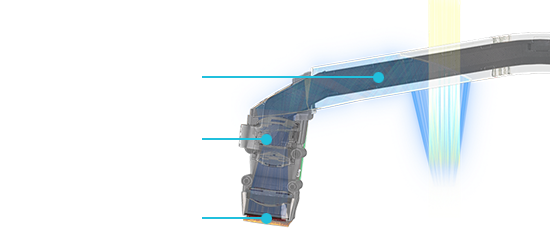 Light Guide
Projection System
0.453" Si-OLED
Specifications
Field of view : 34°
Resolution : FHD (1920×1080)
Contrast : 500,000:1
Brightness : Typ. 1000cd/m²
Size : 188.3 × 74.0 × 24.8 [mm]
Weight : 58g
Customized display function
VM-40 supports many display control functions necessary for smart glasses.

Color optimization by Integrated LUT

Built in display temperature sensor for heat management
Divide with sync L/R display control function
Side by side decode function for 3D display
High dynamic range brightness control in a wide variety of environments
Multiple Built-in Sensors
The built-in headset sensors enable additional functions for enlarging use case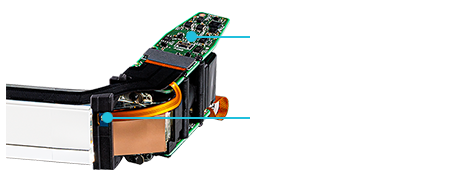 Accelerometer
Gyro Sensor
Compass
Ambient Light Sensor
Motion sensors to enable immersive viewing with head tracking
Manage display brightness manually or automatically in varying environment lighting
Extension Port for customization
Compatible with USB2.0 device components for extended functionality

Equipe the Optical Module with Camera, Mic and Speaker to develop your own original Smart Glass
PRODUCT LINEUP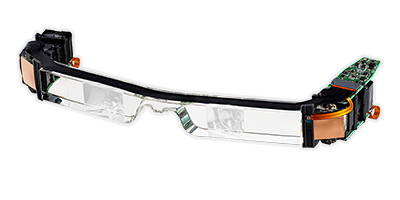 VM-40
Optical Engine Module
Integrated display controller, motion sensor and ambient light sensor.
Supports general interface to integrate client SoC directly. (MIPI DSI, I2C, INTs)
USB 2.0 extension port to add additional components.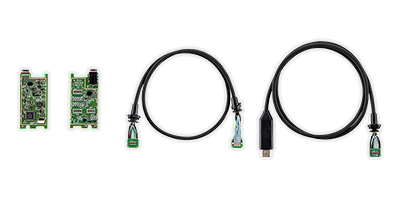 VO-IF40
Interface Option
Includes 2 kinds of wiring harness, and control circuit board.
Supported features include Type-C input, display signal divider, audio jack and VM-40 control firmware.
USB 3.1 Gen1 extension port to add additional components.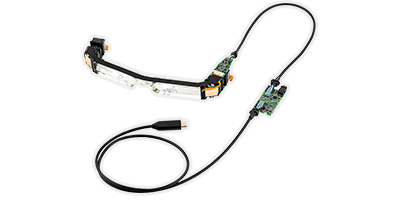 VM-40DK
Development Kit
Includes VM-40 and VO-IF40.
Evaluate the VM-40 design and performance by connecting directly to your PC or smart device using the USB Type-C connection.
| TITLE | SIZE | DOWNLOAD |
| --- | --- | --- |
| VM-40 Product Introduction | 800KB | PDF Download |
CASE STUDY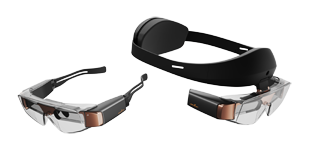 Jorjin Technologies Inc.
J7i Light and J7i Master
We have incorporated modularity and the concept of goggles into our AR glasses to achieve lightweight, safety, and multi-functionality. The J7i Light and J7i Master offer two versatile modes: glasses and headband.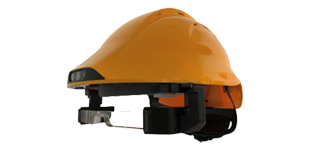 CHINVIS INTELLIGENT TECHNOLOGY CO.,LTD.
Chinvis M1 Pro
The integrated lightweight 5G binocular AR industrial intelligent helmet M1 Pro (Ex)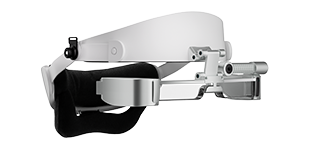 TMVA(Shanghai) Network Technology Co.,Ltd.
TMVA SE800
Equipped with four-axis optical image stabilization camera, support expansion: thermal imager, vibration sensor, endoscope and other industrial sensors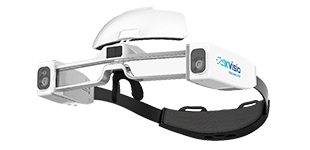 Xvisio Technology (Shanghai) Co.,Ltd.
Xvisio SeerLens™ One
USB-C tethered cross-platform AR glasses with on-board 6DOF VSLAM and optional TOF camera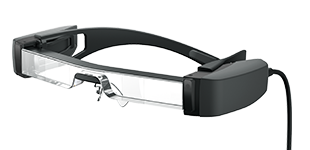 Seiko Epson Corporation.
MOVERIO BT-40
A new way of seeing the world
TECH PARTNERS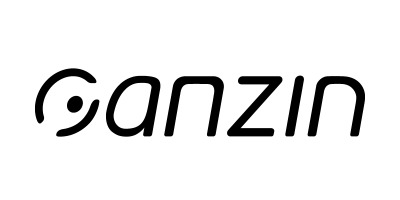 Ganzin Technology Inc.,
Eye Tracking Solution AURORA II
Unlock the potential of eyes as the ultimate interface to the digital world.
VIDEOS
Note: This service is provided using YouTube™.
YouTube is a trademark of Google Inc.
TECHNICAL INFORMATION
For more details, please refer to the link below.
Ready to know more?
Talk to one of our team to discover what you can do with our product.