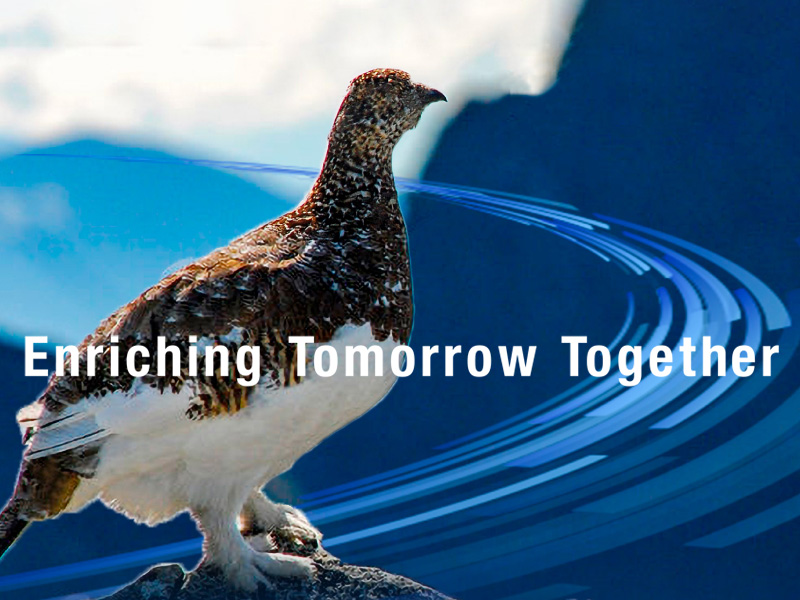 Our head office has been located in Nagano, Japan, since we were founded. The rock ptarmigan is the prefectural bird, but is threatened with extinction due to changes in the natural environment.
The rock ptarmigan is a blessing of the natural world. As we develop our business, we at Epson will accelerate our environmental efforts so that people all over the world can continue to co-exist in harmony with nature.
Epson 25 Renewed Corporate Vision
Co-creating sustainability and enriching communities to connect people, things, and information by leveraging our efficient, compact, and precision technologies and digital technologies.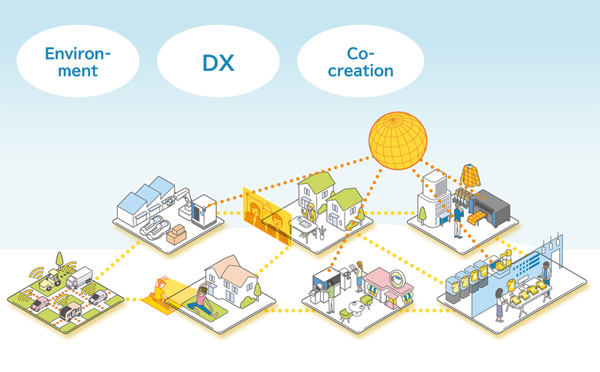 Value Creation Story
Epson creates and continuously provides value in the form of solutions to societal issues through its business activities.